Recordings, Photos and more.
The first collaboration between Kathryn Goodson and myself was Melodrama. Recorded in 1998 and released on the Albany label in 2002, it is a collection of Russian songs and the complete concertos of Alexei Lebedev. Recording engineer: Paul Eachus.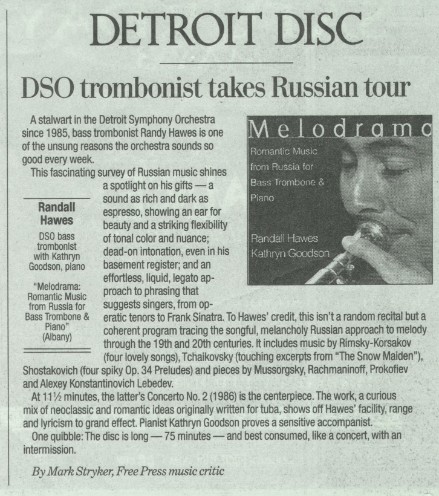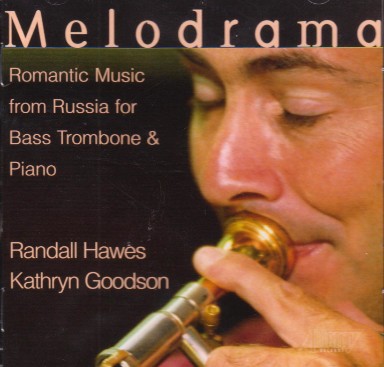 Cover photo of Melodrama by Karin Anderson
Kathryn Goodson is a pianist whose repertoire includes collaborative works for vocalists, winds and strings, as well as music for solo piano. As a partner and soloist for two decades she has performed in concerts and lecture-recitals throughout the United States and Europe. Her performances have been recorded for international radio, television and the Albany and Innova labels. Kathryn Goodson serves on the collaborative piano staff for the University of Michigan and is Musician in Residence at Ann Arbor's Northside Community Church. She holds the Doctor of Musical Arts in Collaborative Piano and piano has garnered rave reviews from the University of Michigan and a Bachelor of Music in Piano Performance from Oberlin Conservatory. Recipient of two Fulbright Scholarships for study of art song collaboration in Germany, Kathryn Goodson was awarded highest honors with Europe's most advanced performance diploma, the Konzertexam. Kathryn feels enormous gratitude towards her mentors at the piano: Hartmut Höll, Martin Katz, Eckart Sellheim and Robert Shannon. One of her partners is saxophonist Timothy McCallister who she regularly performs and records with. Barn Burner marks Ms. Goodson's second collaboration on cd with Mr. Hawes. Their first, Melodrama featuring Russian music for bass trombone.
For the next cd, Kathryn and I decided to go all American. Barn Burner is a piece for percussion bass trombone and optional piano, is a short exciting piece in mixed meters. You can buy the cds Melodrama and Barn Burner at Encore Music Publishers.
Also available at encore is a piece on the barnburner cd called Quadrivalence. This piece was written for me by my teacher at Central Michigan University, William Rivard. I premiered it at the International Trombone Festival in Kalamazoo, Michigan in 1990.
CD photos and artwork were created by Michelle Andonian.
CD Layout by Mary Bush.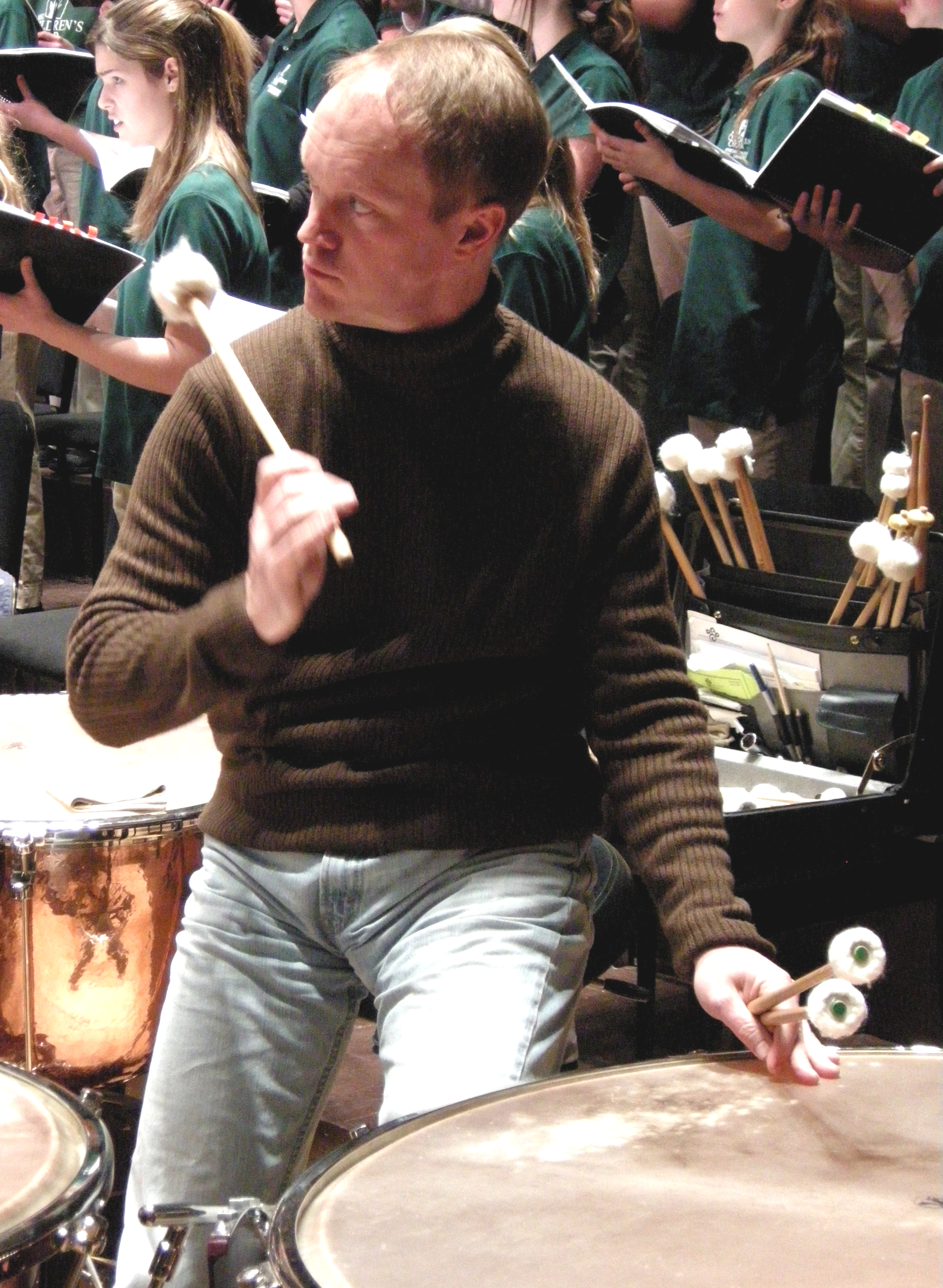 Brian Jones has enjoyed a multi-faceted career as a musician. In 1998, he joined the Detroit Symphony Orchestra as Principal Timpanist in 1998, and has served as Adjunct Associate Professor of Music at the University of Michigan since 2001. Mr. Jones has performed with the principal orchestras of Philadelphia, Boston, San Francisco, Houston, Fort Worth, Fort Wayne, the Grand Teton Music Festival, the Tanglewood Music Center, and the Aspen Music Festival. He has toured and recorded with the Empire Brass Quintet, appeared as a performer on NBC's The Today Show, and was featured in a command performance for Prince Rainier of Monaco .Mr. Jones has been a featured clinician at the Percussive Arts Society International Convention, and has given presentations and master classes all over the U.S. and in Japan. In college he was a member of the Grammy-nominated University of North Texas One O'Clock Lab Band on both drum set and bass trombone, while also playing percussion with a national champion marching drum line and with the Fort Worth Symphony. He also performed as both a percussionist and trombonist with the Disney All-American College Orchestra, the Dallas Jazz Orchestra, and in Dallas area recording studios. Brian has been recorded in a wide variety of musical settings on the Amazing, Argo, BMG, Crystal, Naxos, New Composers, Telarc, and UNT Jazz labels, and has been published in the North Texas Percussion Press and the Percussive Arts Society. He has premiered solo works with the Detroit Symphony, the New World Symphony, and The University of Michigan.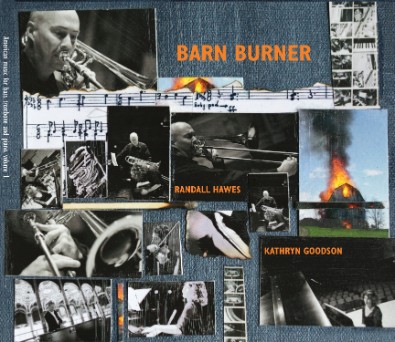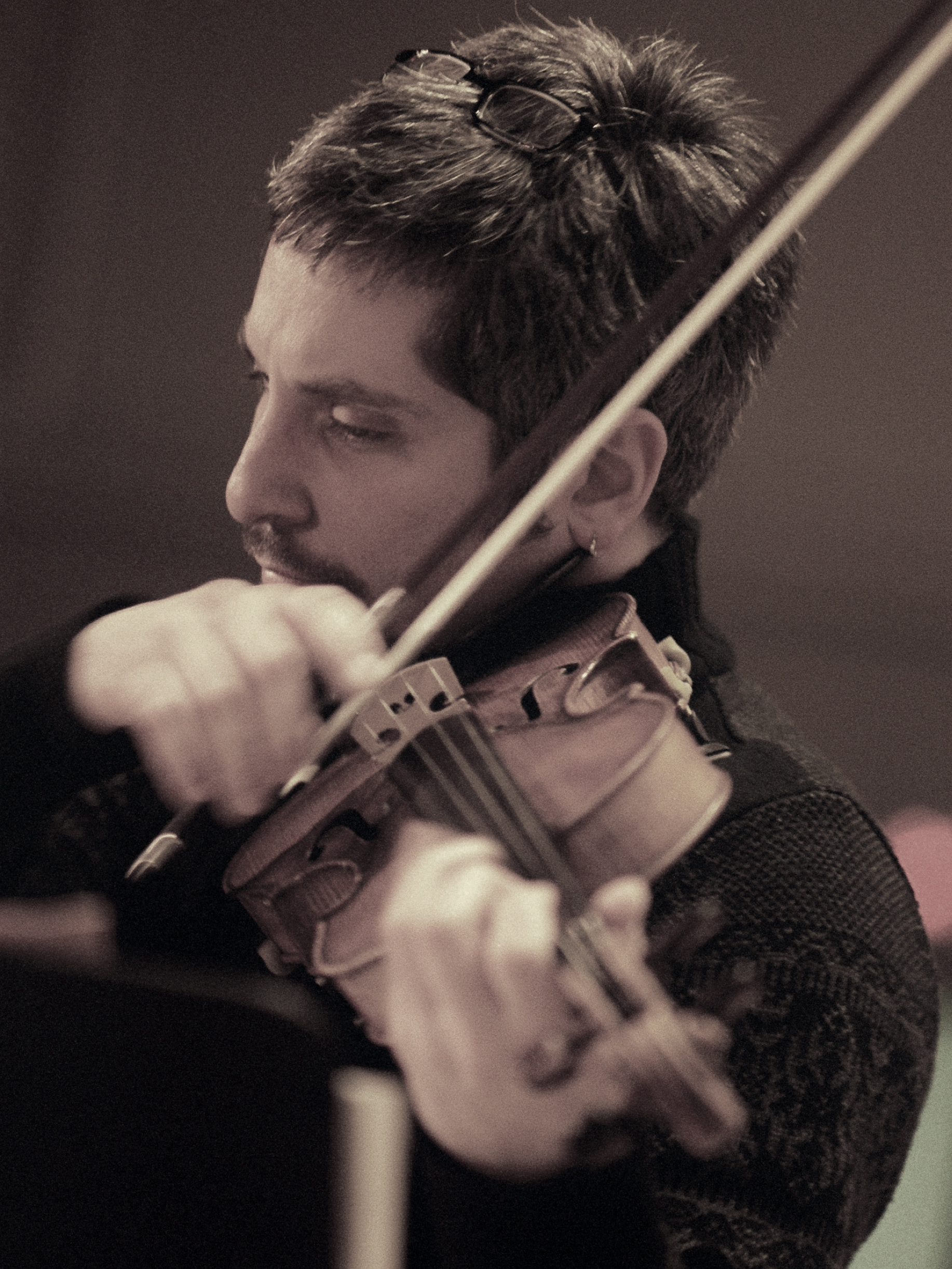 Violinist Gabriel Bolkosky is the executive director and founding member of the Phoenix Ensemble. Through this organization and other projects, he has worked with great composers such as William Bolcom, John Harbison, Thomas Ades, George Tsontakis, Bernard Rands, Sydney Hodkinson, Derek Bermel, Ned McGowan, and Christopher Rouse.
At the University of Michigan, Gabe studied violin with Paul Kantor and jazz with Ellen Rowe and Ed Sarath. He also studied at the Cleveland Institute of Music under Donald Weilerstein. Gabe maintains a strong interest across many musical genres and regularly performs in both classical and improvised settings.
Over the past decade, Gabe has devoted much of his time to working with young people. He has worked with thousands of students, teaching violin and improvisation. He has served as guest artist at many workshops and schools around the country and is currently teaching violin at the University of Michigan.